Services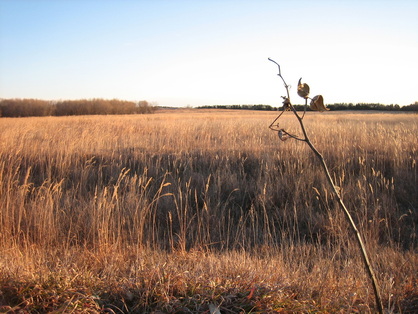 Natural Area Restoration
Natural areas are disappearing in our landscape, and it is up to us to us to reverse this trend by creating natural areas to be enjoyed by people of all ages and wildlife alike. Natural areas are appropriate in rural, suburban, and urban areas. They can provide a variety of benefits, including cleaner water, reduced flooding, and wildlife habitat.
OES can assess the possibilities for your natural area, create a plan, apply for and implement available grants and programs, and monitor the natural area establishment.
Conservation Design
Developing land in a manner that respects the natural features of a property and fits a municipal plan is a valuable instrument for enhancing your community and setting yourself apart from other developers. It minimizes the impact that people have on the land, and it is essential to preserving the biological function of major natural systems like rivers and floodplains. Elements of conservation design include using alternative methods to treat stormwater, preserving open space, decreasing light pollution and infrastructure, and clustering building sites. In addition to benefits of natural area restoration, benefits of conservation design include less stormwater leaving your site in a cleaner state, unique amenities for residents, nature incorporated into residents' daily lives, less infrastructure and grading therefore fewer construction costs, premium payments for residential lots, increased social interaction among neighbors, and a unique development that benefits the community.
OES can help you meet your goals for a conservation-minded development. OES has relationships with developers, engineers, landscape architects, and architects. With support from this project team, OES can assess the conservation values of a site, consult on site design with respect to the project's conservation goals, plan open space use and landscaping, and negotiate with the local governing bodies and environmental agencies involved.
Land Protection and Real Estate Transactions
You may be hoping to buy, sell or protect a piece of property with realized or potential conservation value. These properties are important for the welfare of people, animals, and plants alike, and both public and private organizations and foundations recognize this importance. These lands can be used and developed in a sensitive manner, or left in a natural state. Legally protecting these lands or portions of them saves clean air and water, wildlife habitat, and people's lifestyles. Protection can be in the form of a donation or sale of land ownership or conservation agreement to a local environmental organization. Each option has incentives based on your personal situation.
In partnership with Hoffman Realty, OES can identify properties that have conservation value or potential for conservation-minded development, and help you to buy or sell these properties in Illinois and Wisconsin. OES can then help you to enhance the conservation values of the property, no matter the end use. For land protection, OES can help you to identify which land protection choice is best for you, apply for and implement available grants and programs, and guide you through the land protection process.
---
Wetland Delineation, Creation, Enhancement and Mitigation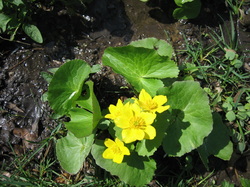 Wetlands provide important ecological functions like filtering and storing water and providing habitat. Creating and enhancing wetlands is an efficient way to improve our environment. If development of a wetland is inevitable, laws usually require that another wetland be created and protected either on the property or elsewhere in the watershed before any development is allowed. To speed up this process, wetlands are created ahead of time, and credits are sold through a wetland mitigation banking program. OES can delineate and assess the quality of your wetlands and plan their creation or enhancement. In partnership with Hoffman Realty, OES can guide you through the wetland mitigation banking program by buying or selling wetland mitigation credits.

---
Research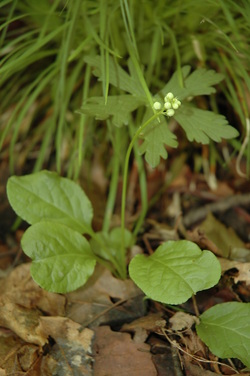 Natural areas are full of mystery, whether they are pristine wilderness areas, degraded systems, or somewhere in between. OES can help answer your questions related to natural areas by making observations, interpreting electronic information available for the area, summarizing reviews of scientific literature, designing experiments, and conducting research and surveys using scientific method.

---
Grant Writing and Administration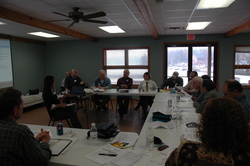 Restoration, land protection, research, demonstration, and education projects are of interest to the community at large. There are funding organizations with missions that might match your project goals.OES can identify a suitable funding source for your project, write grant applications, and administer the grants once awarded.

---
Native Landscaping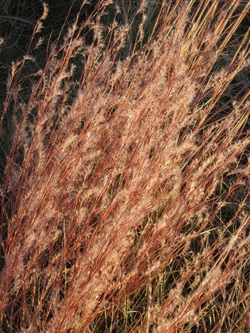 Native gardens and no-mow areas can be created anywhere, in almost any space. In the long-term, native plants provide low maintenance and chemical-free beautification. While being enjoyed by people, natural areas also provide wildlife habitat, absorb and cleanse stormwater, transfer carbon from the atmosphere to the soil, and stabilize soil with their long roots. OES can assess the possibilities for your native garden or no-mow area, create a plan, apply for and implement available grants and programs, and monitor the planting's establishment.

---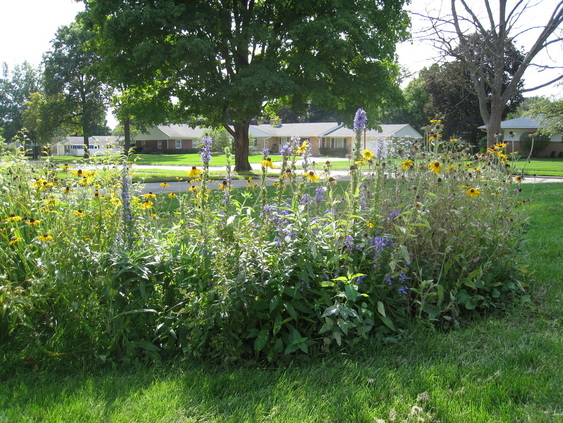 Olson Ecological Solutions LLC P.O. Box 4631 Rockford, IL 61110 815/985-2689