Olson Ecological Solutions is an ecological consulting firm specializing in wetlands and water quality of streams and lakes in the Upper Midwest Region. Our projects provide wetlands and natural storm water filters in rural and developed settings like river corridors, drainage systems, wetlands, parks, and neighborhoods. The consultants at OES spend most of their time designing and monitoring wetland and stream mitigation plans, planning and implementing watershed-based plans to prevent nonpoint source pollution from entering our streams and lakes, and designing best management practices (BMPs) related to storm water runoff.
Rebecca Olson, M.S.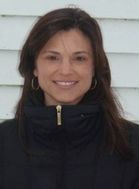 Rebecca is the owner and president of Olson Ecological Solutions, LLC established in 2006. Her work as a restoration ecologist specializing in wetlands protects, enhances, and creates natural solutions to modern environmental problems, especially with the water quality of our streams and lakes. Rebecca serves as a hands-on project manager for ecological consulting, planning, and design projects, leading the efforts for watershed-based plans, determining and designing appropriate best management practices and natural solutions to environmental problems, formulating mitigation plans when the impact to wetlands and streams cannot be avoided, and assisting the delineation of wetlands. Rebecca attended Denison University for her B.A. in biology and minor in chemistry. She then received her M.S. in wildlife biology from Colorado State University. Prior to OES, she served as the Director of Land Preservation for the Natural Land Institute and assisted in natural area restoration with the Winnebago County Forest Preserve District in Rockford, Illinois. Rebecca has served on several board of directors focused on ecological conservation and neighborhood development and currently serves on the Rockford Park District Foundation Board of Directors, Natural Land Institute Land Conservation Committee, Winnebago County Forest Preserve Land Advisory Committee, and Rockford Metropolitan Agency for Planning Environmental Committee. She has been married to her husband, Scott, for 17 years and has two children.
---
Steve Yost, B.S.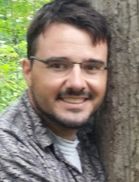 ​Steve has served as an ecological consultant at Olson Ecological Solutions since 2015. He studied Ecology and Environmental Sciences at the University of Maine, graduating with a B.S. degree. Many of Steve's projects involve ecological assessment, plant monitoring, and invasive plant control, which utilize his strong plant identification skills. He has experience assessing wetland mitigation bank sites and leading wetland delineations according to US Army Corps of Engineers' standards. Steve has written reports required for local zoning compliance, performed hydrologic assessments, stream inventories, and performed successful large-scale multi-day floristic inventory projects for various clients from corporate sites to wetland mitigation banks. Steve has monitored the work on several properties and then used his knowledge and experience to improve the restoration plans. Prior to and concurrent with his work with OES, Steve works for Tallgrass Restoration, LLC.
---
Olson Ecological Solutions, LLC 2221 Hammond Drive, Schaumburg, Illinois 60173 815-985-2689